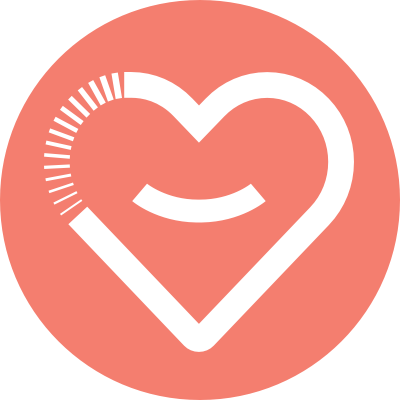 We provide a full range of care and support services you need for a bright future.
Our support services are based on three main groups – whether you need support from one, two or three of these groups – we will tailor the right package for you from the options below.
Everyday support is ideal for everyday tasks such as cleaning, gardening, transport, shopping and meal preparation – so you can stay in your own home for longer.
Comprehensive support is suitable for more complex care needs, such as overnight assistance, support with personal care routines, or shared live-in supports.
Specialist Disability Accommodation: we can connect you to purpose-built specialist disability accommodation – whether you're seeking your own home or to share with others in a modified living environment.
We work with most major Australian funders of aged care and disability supports including the NDIS, TAC, NIISQ, iCare, Commonwealth Home Support Program, Home Care Packages and more.
Claro Aged Care and Disability Services charges for all supports as per the current NDIS Price Guide.  This includes the Temporary Transition Payment (TTP) for applicable services.
Talk to Us and we will be happy to talk through the options with you and find your best fit.
Your Everyday Supports
We know that sometimes you might need some extra support to maintain your independence in your home.
We can provide you with the following tailored services, to meet your needs:
Personal care such as showering and meal preparation
Domestic support such as cleaning and buying groceries
Assisting you to look after your health and fitness
Support to access the community, clubs, activities and programs
Access to therapy and clinical services, like speech pathology or physiotherapy
Post-hospital care and recovery support
Assistance with travel and transport arrangements
Support with household chores
We'll work in partnership with you to deliver all the supports and services you need in your everyday life.
We recognise you know what you need. We will partner with you, listen to you, and work alongside you to enable you to achieve your goals and desired outcomes.
Our services aren't one-size-fits all – we make sure you are at the centre of all decision making, and that your services work for you.
Your Comprehensive Supports
We have a lot of experience working alongside people who may need more support to achieve their goals. This includes Supported Independent Living and Support Coordination Services, which are funded under the National Disability Insurance Scheme (NDIS).
Supported Independent Living
Supported Independent Living (SIL) is a NDIS support so you can live in accommodation with other people, or on your own, and receive support and services to live life on your terms.
SIL is different to Specialist Disability Accommodation (SDA), which refers to living in a physical house and is funded separately. We can also help with SDA – more detail about this below!
The kind of SIL support you receive will be different depending on your individual needs, but can include:
Moving into your own home for the first time
Learning to live in your own home
Household tasks like:

Cleaning, laundry and looking after your home
Nutrition, cooking and healthy eating

Personal care, such as showering, dressing and getting ready for the day
Travelling to and from appointments
Assistance with taking medication
Enabling you to start a hobby
Connecting with friends in the community
Learning to catch public transport
Our SIL services are focused on making sure we support you to achieve what you want, and be part of an inclusive community.
Support Coordination Services
We know that some people need extra support navigating the NDIS – which is why you might have Support Coordination Services included in your NDIS plan.
Our Support Coordinators can help you connect you with the services and supports that are right for you.
Our Support Coordinators really know the NDIS, and how to get the most value out of your plan.
We will spend time with you to make sure that your services really meet your needs, so you can use your budget to best achieve your goals.
Our experienced Support Coordinators can support you to navigate the NDIS by assisting you to:
choose which mainstream, community or informal service provider will be the right fit for you
negotiate services to be provided, develop service agreements and create service bookings
negotiate services and prices
arrange any assessments required to determine the nature and type of funding required (e.g. assessment to determine the type of complex home modifications required)
decide the budget for each support type and advise any relevant plan manager of the breakdown of funds
liaise with any plan manager to establish the appropriate claim categories and attribute the correct amount of funds
link you to community services like housing, education, transport, health
resolve problems or issues that arise
understand your responsibilities under service agreements
change or end a service agreement
Your very own home
We partner with some of the best builders, developers and architects in Australia to provide access to exceptional homes – and we can also provide in-home supports to be delivered as well.
We can connect you with a range of Specialist Disability Accommodation (SDA) options. This includes homes in semi-rural areas, shared accommodation with like-minded residents, and one-bedroom apartments in the heart of bustling metropolitan cities – we enable choice.
We are dedicated to providing our clients convenience and choice in a home they are proud of.
We also work with local community groups and Owners Corporations to help improve awareness and understanding of people living with a disability, so all our clients can enjoy a safe and welcoming space and meet their new neighbours.
Because everyone should have a say about where they live, who they live with, and have a home they are proud of.
Your therapy and clinical services
We can also connect you with a wide range of allied health services to meet all your therapeutic and clinical needs. Whatever your current health and wellbeing needs, we can tailor support for the following services:
nursing
occupational and physiotherapist services
speech pathology
dietetics
podiatry
psychosocial and positive behaviour support
These clinical services are provided by Plena Healthcare – one of our trusted partners – and the leading provider of allied health care services in the community. For more information, please visit www.plenahealthcare.com.au