Subcutaneous injection support services and NDIS Support Coordination
The Claro team are experienced at safe administering of subcutaneous injections, providing you with quality supported independent living.
This page provides information on subcutaneous injection and how Claro can support you to manage your health and treatment long-term.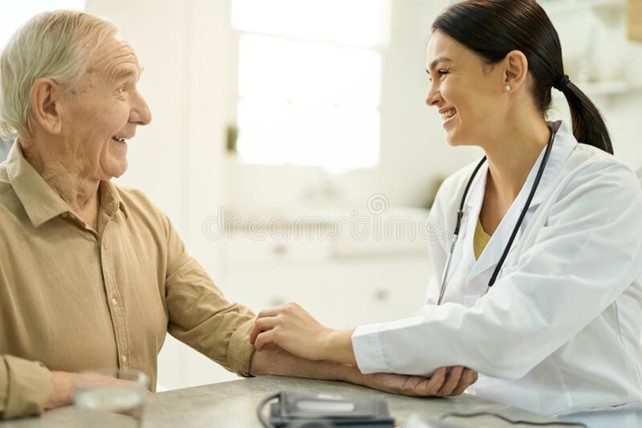 What is subcutaneous injection?
Subcutaneous injection means inserting a needle below the skin, usually to administer medicine, drugs or vaccinations. Specifically, they deliver medicines into the fatty tissue between your skin and muscle.
Some parts of the body work best for subcutaneous injection. These include the outside of the upper arm, the stomach, buttocks, and outer thighs. Because different people have different amounts of fat on their body, everyone should be assessed individually before an injection site is chosen.
Conditions requiring subcutaneous injections
Many conditions and medications require subcutaneous injections. It is a good way of delivering medicines that need to be absorbed by the body continuously. These include insulin for diabetes management, some vaccines, autoimmune medicines, anticoagulants (medicines to prevent blood clotting), some painkillers and anti-nausea medications.
If you have a condition that requires you to deliver your own injections, your doctor or treating health professional will train you, your family or carers in how to administer these correctly.
Type 1 diabetes is commonly known as being managed through self-injection. People with type 1 diabetes must administer insulin to themselves regularly in order to manage the level of glucose (a type of sugar) in their blood and prevent serious long-term complications.
Injection supports and the NDIS
If you have a permanent and significant disability that prevents you from being able to administer your own injections (or they cannot be provided through the health system), the National Disability Insurance Scheme (NDIS) will fund subcutaneous injection supports. If you are not a participant in the scheme, find out who to contact about the
NDIS where you live
.
This funding can be used to purchase assistance delivering your injections from a support worker or suitably qualified professional. It cannot be used to purchase the medication itself.
Your support worker might have to deliver a dose of medication that has already been measured out by a doctor or pharmacist, or they might be responsible for calculating and measuring the dosage themselves. Your support worker must undergo specialised training, reporting and oversight to be allowed to calculate your dosage.
If the support worker is delivering medications for a health condition — for example, diabetes — they must also understand and be trained in the management of that condition.
If you're already an NDIS participant and want to know more, talk to us. Our knowledgeable staff are experienced in navigating the NDIS and can ensure you make the most of your plan.
How Claro can support you
Here at Claro, our experienced staff provide a range of disability, health and aged care supports tailored to your needs. We take a holistic approach to your care, putting your decisions and goals at the centre of everything we do.
Our staff are highly experienced in delivering supports for people with a range of complex disability, health and aged care needs. All our staff are trained in line with the NDIS Practice Standards, and come to the work from a position of compassion and expertise.
We also know the value of allied health supports like nursing, occupational therapy and dietetics for your long-term recovery and wellbeing. We partner with Plena Healthcare to connect you with these services, ensuring you get the best aged care support and disability services.
If you have funding for Support Coordination in your NDIS plan, we can assist you in coordinating your disability services. Our experienced and knowledgeable Support Coordinators take a personalised approach to understanding your needs and tailoring a care package.
Contact us today to discuss the best support options for you.