Tracheostomy Information, Care, and Support
The use of tracheostomy procedures, and the benefits of NDIS service providers in supporting maintenance and wellbeing.
This page provides information on tracheostomy care and the supports Claro provides.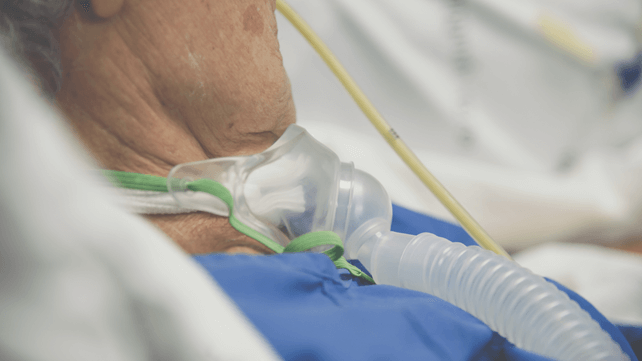 What is a tracheostomy?
A tracheostomy is an incision made in a person's windpipe (trachea) so that a tube can be inserted to help them breathe. Tracheostomies are usually only performed when there is no other option. They can be in place for a short period of time or as a long-term solution.
An emergency tracheostomy might be required when something is blocking the windpipe (trachea) and no other technique has been able to clear it. This involves making a small cut below the voice box (larynx) and inserting a tube that is connected to oxygen or a ventilator to help you breathe. If the tracheostomy is addressing a short-term problem, it will be removed once your windpipe has been cleared. It can take a few weeks to recover and therefore it is important to ensure you have the appropriate disability support services to aid your recovery.
If there is permanent damage to your trachea due to ailments such as throat cancer, you may need a tracheostomy to assist with breathing in the long-term. This is considered a non-emergency tracheostomy. It usually affects your voice and ability to swallow, and will require a care plan compiled by your doctor and NDIS service providers where applicable.
Tracheostomies are normally done in the hospital, where doctors will make sure it is inserted properly and working well. You may need to learn to care for your tracheostomy at home so that you can be comfortable and safe.
Tracheostomy care
Because your tracheostomy is crucial to helping you breathe and swallow, it needs careful care and management once you leave the hospital. There are certain things you'll need to do so that it doesn't get infected, blocked or cause other problems.  You may be able to enlist the support of Australian home care services to help you manage, however medical staff at the hospital will guide you and your family or carers through tracheostomy care before you go home.
Things you need to do to care for your tracheostomy include:
making sure the incision (stoma) and its dressings are kept clean, monitoring for any changes in skin condition or unusual secretions
making sure the airway stays open (patent) through regular suctioning
quickly identifying and resolving any blockages and following emergency procedures for any concerns — sudden obstruction, infection or other
cleaning, maintaining and changing equipment as required
keeping medical charts and records relevant to your care
keeping an emergency tracheostomy kit with you at all times.
You might need assistance from a trained support worker to manage these things at home. Getting support is recommended if you also require assistance with feeding and drinking after your surgery. Here at Claro, our specialised staff are adept in providing these supports and managing a range of intersecting conditions. We offer a range of disability support services so that you feel safe and comfortable at all times.
Tracheostomy care requires specialist training to deliver. Because tracheostomies are usually performed in a hospital setting, support is available for you to continue receiving help to care for your tracheostomy at home (see respiratory supports and the NDIS below). As NDIS support coordination providers, Claro can ensure you're receiving the most appropriate assistance.
Respiratory supports and the NDIS
The National Disability Insurance Scheme (NDIS) funds a range of respiratory and ventilation supports relevant to tracheostomy care and maintenance. This means if you're eligible for the NDIS, you can receive funding to manage your tracheostomy care at home, safely and with the assistance of qualified professionals.
Find out who to contact about the NDIS where you live for more information on accessing the Scheme.
If you're already an NDIS participant and want to know how to get tracheostomy care supports in your plan, talk to us. Our knowledgeable staff are experienced in navigating the NDIS and can ensure you make the most of your plan.
There are specific guidelines for NDIS workers who provide tracheostomy care. Our NDIS service providers ensure the most highly-trained workers are on-hand, in line with the NDIS Practice Standards.
How Claro can support you
At Claro, our specialised staff are trained in tracheostomy care. We are committed to ensuring you get the highest standard of assistance once you leave the hospital with our range of disability support services.
We know tracheostomy care is complex and that it can be complicated by other conditions. Our staff are trained in delivering high intensity disability supports in line with the NDIS Practice Standards, to ensure supported independent living.
Depending on the reason for your tracheostomy, you may need allied health supports like nursing, occupational therapy and dietetics for your long-term recovery and wellbeing. As NDIS support coordination providers, we partner with Plena Healthcare to connect you with these services as part of our holistic approach to your care.
If you have funding for Support Coordination in your NDIS plan, we can enable you to make the most of your NDIS plan. Our experienced and knowledgeable Support Coordinators take a personalised approach to understanding your needs and tailoring a care package to you.
Contact us to get the support that will help you live life on your terms.