Ventilation Support In And Out of Home
The use of ventilators and NDIS Support Coordination to ensure the best outcomes.
This page provides information on ventilation supports and how Claro can work with you.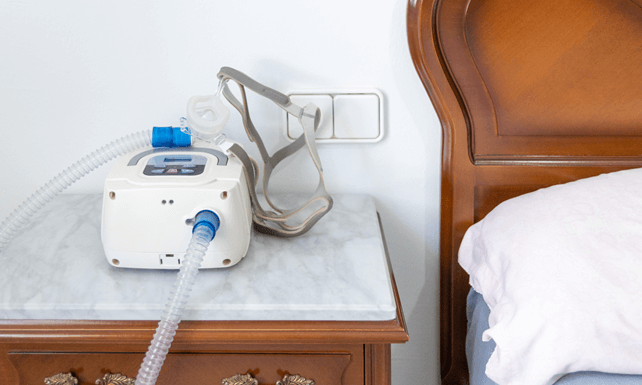 What are ventilation supports?
Ventilation supports are a range of machine-based and other supports aimed at helping a person breathe. These may be required constantly or at certain times.  
Mechanical ventilation involves a person being connected to a machine that helps send oxygen to the lungs and remove carbon dioxide (the waste gas produced when you exhale). This is done by inserting a tube through the nose or throat into the windpipe. If you have had a tracheostomy, you may need mechanical ventilation supports both in the hospital and as part of home care services.
Non-invasive ventilation such as an oxygen mask, delivers oxygen via the mouth and nose, and is a temporary solution to breathing issues.
Ventilators are now common and critical support for people made very ill by COVID-19, however they can be used for a number of ailments. Many disabilities and health conditions such as stroke, brain injury and pneumonia, as well as surgeries can result in a person needing extra support to breathe.
Ventilation supports and the NDIS
The National Disability Insurance Scheme (NDIS) funds a range of
respiratory, tracheostomy and ventilation supports
so you can get the supports you need in the comfort of your own home. This means if you're eligible for the NDIS, you can apply for funding to manage your ventilation support at home, safely and with the assistance of qualified professionals. You can also apply for funding for your ventilation machines.
Find out who to contact about the NDIS where you live, and how to prepare for your NDIS planning conversation.
If you're already an NDIS participant and want to know how to access ventilation supports through your plan, talk to us.
Our support workers are skilled and trained in delivering aged care support and complex care in line with the NDIS Practice Standards.
How Claro can support you
We can support you by providing specialised in-home ventilator supports in line with your health care plan and lifestyle.
Providing ventilation supports is an intimate, complex and life-sustaining support. We understand it can be complicated by other conditions and disabilities that require intersecting care, and come from a place of expertise and compassion.  Our staff are highly experienced in delivering a range of disability support services, health and aged care supports, and are trained in line with the NDIS Practice Standards.
Depending on your circumstances, you may need allied health supports such as nursing, occupational therapy and dietetics for your long-term recovery and wellbeing. We partner with Plena Healthcare to connect you with these services as part of our holistic approach to your care.
If you have funding for Support Coordination in your NDIS plan, we can also assist you in making the most of your budgets. Our experienced and knowledgeable Support Coordinators take a personalised approach to understanding your needs and tailoring a care package to you.
Contact us to get the supports that mean you can live life on your terms.