What Are The Responsibilities And Qualifications Required As A Disability Support Worker?
Building a career as a Support Worker is highly rewarding, offering meaningful work and the chance to make a difference in the lives of others. It comes with important responsibilities, as you assist clients to live their lives as independently as possible while helping them achieve their goals.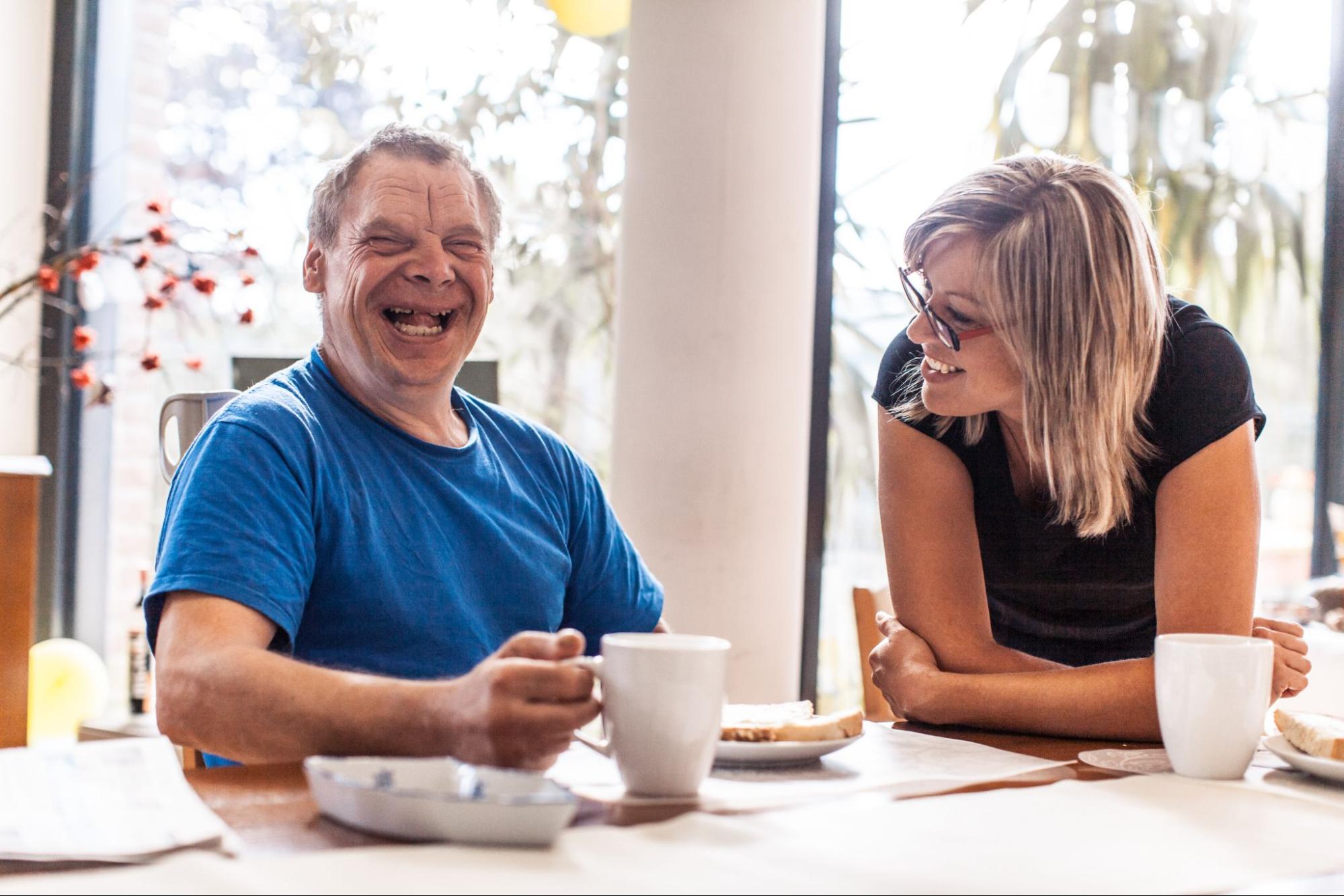 If you're thinking of entering into a career in disability or aged care support work you'll want to know exactly what type of work you'll be undertaking and what qualifications you need to get there. Read on to learn more.
Responsibilities Of A Support Worker
As an Aged Care & Disability support worker, you can expect to support delivery of clients' care plans in a person-centred way. Responsibilities include:
Providing support with household tasks like cleaning and laundry.
Assisting with personal care such as showering, dressing, and getting ready for the day.
Supporting cooking activities, nutrition, and encouraging healthy eating.
Supporting clients' access to the community and assisting with transport and travel arrangements.
Assisting with medication compliance which may include the dispensation of prescription medication.
Supporting an ongoing review of the care plan to ensure it remains aligned with the client's needs via regular reporting of any changes in clinical condition or of incidents.
Building strong relationships with clients, their family members, and other support providers and allied health professionals.
Qualifications Needed To Be A Support Worker
You need to have specialised skills and experience to build a successful career as a support worker.
First up, it's ideal if you're qualified with a Certificate III or IV in Aged Care, Disability Care, or equivalent or willing to undertake a traineeship. Through these courses you will learn the theoretical knowledge you need to provide compliant, person-centred care. You'll also need some additional qualifications and checks, to ensure you have the knowledge required to safely work with people, including:
First Aid Certificate (with 6 months currency)
CPR Certificate (with 6 months currency)
Current drivers licence and access to reliable transport
NDIS Worker Screening Check
National Police Check
Australian working rights
Working With Children Check, if working with those under 18 years of age
If you have the experience providing care, but not the formal qualifications, we have traineeships available to help you kickstart your career within aged care and disability care. We offer traineeships to help you complete your qualifications in your desired path. Our traineeships and supervised on-the job training allow you to learn how to engage with and work with clients, while building trusted relationships. We also offer personalised training so that Claro support workers can provide care and support to individuals with more complex care needs.
If you're interested in building your career as a Support Worker at Claro, you can review our current job openings here, or email recruitment@claro.com.au to speak with one of our consultants.