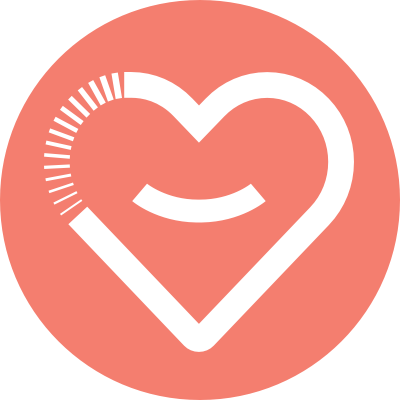 Our Services in Western Australia
Negotiating the world of NDIS and Aged Care can be tricky. That's where our experienced team comes in. Your local Claro team in Western Australia is committed to good lives for people who live with disabilities, and those that support them.
As a registered NDIS provider, our team is ready with local qualified support workers and coordinators to assist you to reach your goals.
We work toward inclusion, respect, and person-centred practice, regardless of your circumstances.
The commitment that we give is enabling people to get the best from the NDIS Funding so they can lead the life they want to lead.
We support and empower people to reach their goals and live the life they want, and we work with NDIS managed, self-managed and plan-managed participants.
We are a team of passionate and caring people from a variety of backgrounds and life experiences. It is with this experience that we can assist and guide people and their support network to work towards achieving and maintaining their life goals.
Key things we provide.
Experienced Intellectual Disability provider
Experience with supporting people living with Mental Health.
Community Supports – Visit shops, chemist, attend personal appointments, walks, social outings, social groups.
Direct In-Home supports to people in their homes, such as personal care (showering, dressing), domestic assistance, cooking and meal preparation as well as Life skill and social development.
Supported Accommodation/Housing – long term housing, Supported Independent Living (SIL), Specialist Disability Accommodation (SDA) properties
Support Coordination Service – help you manage your NDIS plan and get the most of your supports.
Therapy Care – Occupational Therapy (OT), physio, speech therapy – our mobile services can visit you in-home.
Respite Care In home – 24-hour live-in support
Homes in Western Australia
We have several types of accommodation available from own room in a shared house to own unit, all supporting independent living. Our support workers are available 24/7 and stay at the premises if required to assist with personal care, domestic and in-home supports to welfare checks.
State of the Art premises – we have premises that are SMART homes, fitted with assistive technology, private secure bedrooms, and ensuite, ceiling hoisting, wide doorways, and passages for access.
Local experience
Our team is local, with the benefit of being backed by resources from a national provider.
Our person-centred approach ensures that we provide a responsive and tailored service to all individuals requiring home care, in-home attendant care, rehabilitation, and post-hospital admission. Our experienced team have extensive knowledge and history of support for all disabilities, including:
ABI, Mental Health support, Epilepsy, non-verbal communication, spinal injury support, cerebral palsy, dementia, multiple sclerosis, muscular dystrophy, autism
Your support team
We have a clinical team with oversight to client requirements and we build a support team around a client, so they know their team, get consistent support workers who know them and together plan how to reach their NDIS goals.
Good news story - James
James has been living in psychiatric accommodation for over 3 years, wanting to build his independence to be able to live by himself again.
Claro worked with his support team to find him suitable accommodation at one of their units close to shops and GPs for James to access. James loved the unit on his first visit keen to make it happen and move in.
Together with his team of social workers, Doctors and Occupational supports over several months we applied for Supported Independent Living funding with NDIS, and once approved transition him to living in his own unit supported by staff if he required 24/7.
James loves his new home, and has his own furniture around him, learning cooking skills and takes himself to the local shops. His confidence continues to grow, as does his social skills interacting with supports and local community.
Join us – Job opportunities at Claro
Do you want to make a difference? Join us in our mission to support people with disabilities to live a great life!
Claro is a registered NDIS provider supporting Western Australians living with disability to achieve their goals and live the kind of life that they want and choose!
We put people at the centre of everything we do. Through individualised, local, community-based support we remove barriers, increase life choices, and empower people to have meaningful relationships and connections.
Everyone has the right to live life to the full; and that's where you come in. Helping others live amazing lives helps YOU live an amazing life.
Our awesome staff bring passion and commitment to their vital roles and bring our values, vision and mission to life.
But enough about us! What about you?
If you want a job that makes a real difference. If you connect with our Values and have a great personality, then we want to hear from you.
Not sure what you want? We're happy to provide a free consultation – let's work together to find your best fit