The Speak Up Hotline is for all customers, partners and employees to use to report any actual or suspected issues, wrongdoing or illegal conduct that may be occurring that is impacting you, our customers, their families or the organisation itself.
The Speak Up Hotline is an independent and externally managed hotline provided by our integrity partners, Core Integrity.
The team from Core Integrity is trained in dealing with complex and sensitive issues and all matters are treated in the strictest of confidence. Claro acknowledge that at times, you may not feel comfortable speaking up via existing internal channels and that is why we have set up the Speak Up Hotline to ensure you can choose the best method to speak up and report your concerns.
Why speak up?
Speaking up is the right thing to do. When you see or suspect that something isn't quite right we encourage you to report it as soon as possible. By reporting any issues or concerns early you are providing Claro the opportunity to review your report and take the appropriate action required. By speaking up early when something doesn't seem right, you are not only protecting yourself but you are also protecting our customers, our partners, your colleagues and the organisation itself.
When should you speak up?
We all know when we see something that doesn't seem quite right. If you see or suspect wrongdoing, illegal or unethical conduct in the workplace we encourage you to report it as soon as possible. Our people are our greatest asset and this is especially true when it comes to reporting wrongdoing, misconduct or unethical conduct. We can't take action on wrongdoing if we don't know about it so we encourage you to report anything you see or hear that doesn't seem right.
How do I speak up?
At Claro, we have a number of ways in which you can speak up and report a concern.
For employees, these include speaking to your Manager, approaching a member of the executive team or speaking directly to the People & Culture team.
For customers, families, or partners you can review our Feedback Policy and choose whether to submit feedback via those channels, or via the Speak Up Hotline.
All reports are treated in the strictest of confidence and are referred to the appropriate area by the Core Integrity team for review and action as deemed appropriate.
Make a report
We provide you with a number of secure reporting channels to make a report. Choose the channel that suits you best.
Report via Mail
PO Box 730, Milsons Point NSW 1565
Follow up a report
Want to follow up on a report or provide further information?
Click here
to be taken to the login page. Please have the case ID and password that you used to generate your report handy.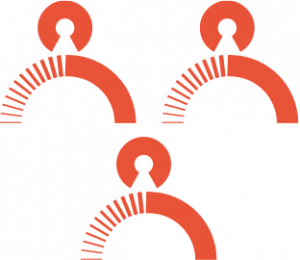 Frequently Asked Questions about feedback