Supported Independent Living: Answers to Your FAQs
Many people living with a disability move into their own home, but still require extra support and care to live an independent life.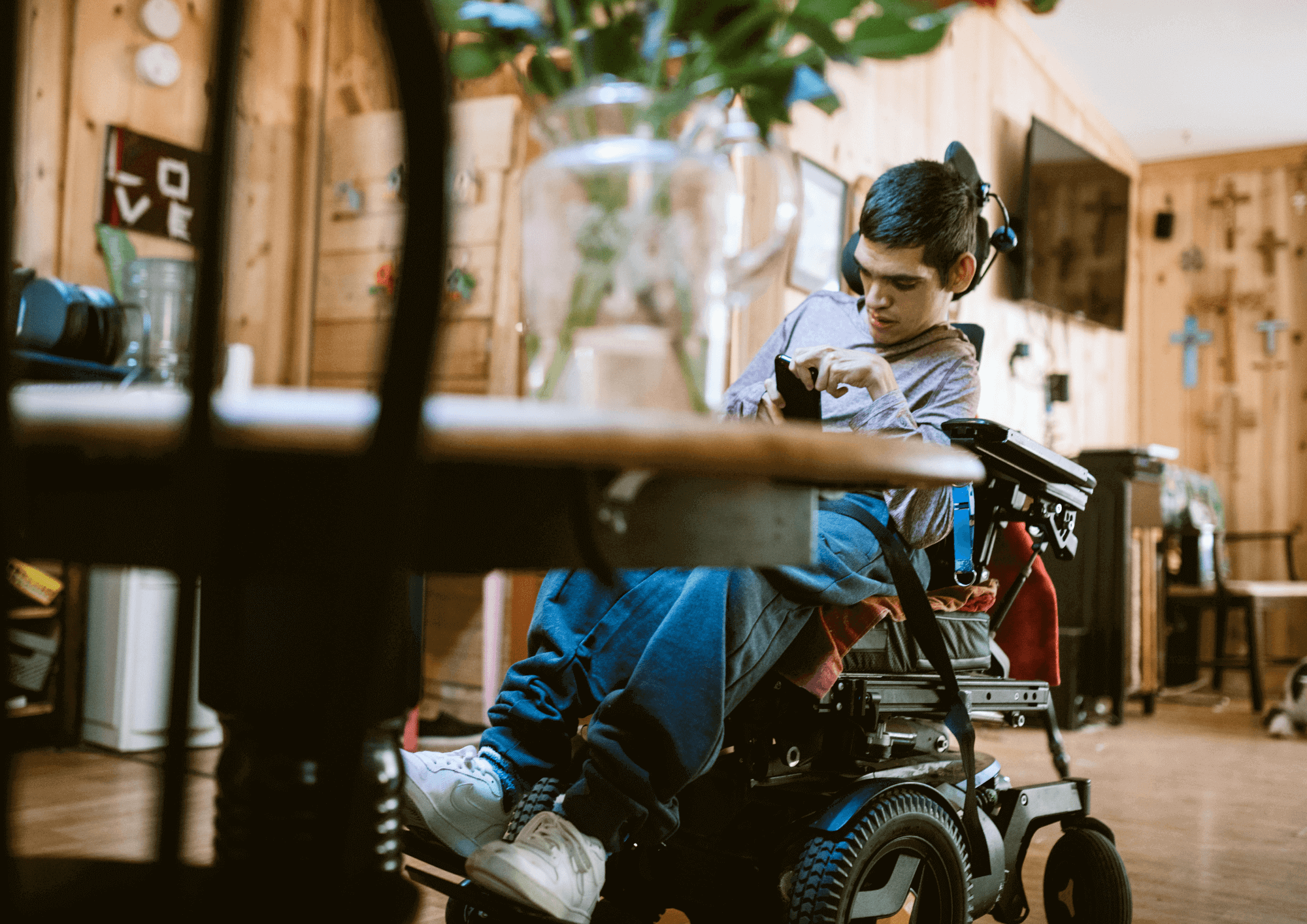 This is where Supported Independent Living (SIL) comes in. Personalised support that comes to you to assist in various activities from personal care to transportation. We understand that you may have many questions about Supported Independent Living, so we've covered the most common questions below.
Questions About Supported Independent Living
What is Supported Independent Living?
The first thing you should know is, Supported Independent Living is an NDIS support for people living with disability or with higher accessibility needs. Individuals can access this service whether they live independently in their own home, or within Specialist Disability Accommodation. 
SIL offers these individuals the opportunity to develop skills through help and supervision of daily tasks. Support workers are available 24/7 to support with personal care, household tasks, meal preparation, shopping, recreational activities, attending medical appointments and more.
Who is eligible for Supported Independent Living?
Like all NDIS supports, you must meet their funding criteria to receive the support. To receive SIL funding a person must be 18 years of age or older, the NDIS will then assess each individual's situation to come to a decision. Some things they consider include:
Current living situation

Independent living skills

Day-to-day support needs

Assessments from Allied Health professionals
Any alternative home and living options.

Who works with individuals with Claro's Supported Independent Living?
Only trained and experienced support workers are employed through Claro. Our support workers help with specific activities or offer their dedicated support within Specialist Disability Accommodation 24/7 – yes, that includes overnight care.
Our Claro staff vary in nationality, gender, and age. Supported Independent Living promotes cultural diversity among our staff. This ensures you and your family know you're working with someone who understands your specific needs.
How much does Supported Independent Living cost?
The costs of Supported Independent Living are covered for eligible individuals by the NDIS (National Disability Insurance Scheme) under Core Supports – Assistance with Daily Life. Your NDIS Support Coordinator or a Claro Customer Experience Manager can help you assess whether you are eligible to receive SIL funding.
What does Supported Independent Living funding cover?
Supported Independent Living funding can cover: 
The costs regarding the administration of medication.

Support regarding medical appointments.

Supervision, security, and safety support.

Assistance regarding personal care tasks.

Assistance needed with capacity building tasks (cleaning, cooking, meal preparation, routine development.)

Community access assistance that's not routine or regular.

Support regarding behaviour and social skill development.
What doesn't Supported Independent Living funding cover?
SIL funding doesn't cover expenses like:
Rent,

Energy and utility bills, 

Grocery costs

Vehicle costs

Other everyday living expenses.
What happens if I get sick?
If you become ill while under the care of SIL, the support team will monitor your condition on an ongoing basis to ensure we can support you with accessing therapy and other clinical services to support your health and independent living to get you back to daily life. 
Can I use SIL in my own home?
Yes, you can. Whether you are  living in your own home or in Specialist Disability Accommodation, Claro's support workers are able to provide Supported Independent Living support to assist you.
What happens if support needs change?
If you or your loved one's support needs change and you require more or less support, the NDIS can reassess your plan to adjust your funding to your new level of requirement.
If you're looking for Supported Independent Living services, send us an online enquiry or call us directly on 1300 303 770.