Specialist Disability Accommodation SDA in Gawler East
Specialist Disability Accommodation SDA in Gawler East, 2 Resident House

Property Type
2 Resident House

Accessibility
High Physical Support / Fully Accessible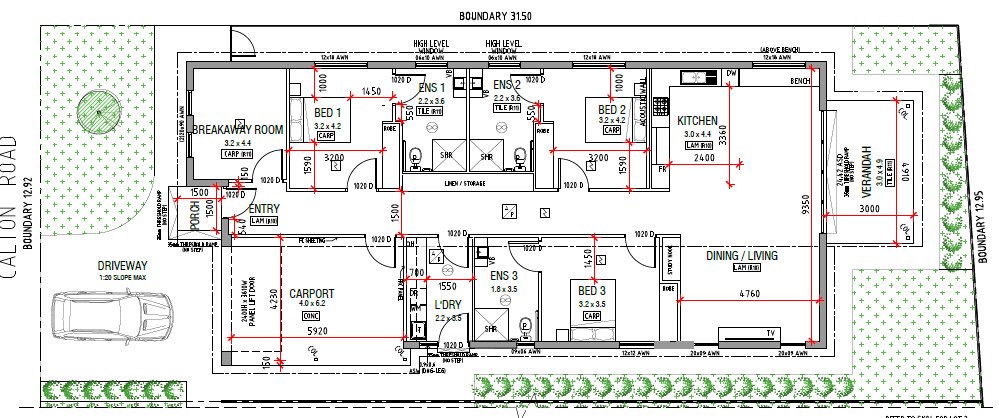 About the property
Specialist Disability Accommodation SDA in Gawler East.
Two exciting builds with a contemporary feel.
2-bedroom homes in Gawler East can support people with High Physical Support and Fully accessible SDA approval.
The properties are side by side and offer a great lifestyle:
Three bedrooms with ensuite bathrooms

Separate living spaces

Great kitchens

Outdoor living with easy maintenance
Applications for these 3-bedroom homes are now open.
*To be eligible for Specialist Disability Accommodation, you will need to be a NDIS participant and your plan needs to include approved Specialist Disability Accommodation Funding. If you are unsure if you qualify, have a chat with your NDIS coordinator or contact intake@claro.com.au / Libby Chapman 0404 403 581.
Features
Full kitchen

Private bedroom, ensuite

Two living rooms and courtyard spaces

Shared laundry

Onsite OOA

Wheelchair accessible

Dishwasher

Heating and cooling

Wheelchair accessible with wide doorways
What's nearby?
Conveniently located close to Murray Street, which is the hub of Gawler, and its thriving community provides great lifestyle opportunities, offering a choice of supermarkets, medical centres, entertainment, and shopping. The new Gawler train station and bus networks are within 15 min walk and can connect you back to the city and other surroundings suburbs in the north. The famous Barossa Valley is only a short drive away and the new Northern Express Way cuts down the travel time.