Specialist Disability Accommodation SDA in Heidelberg Heights
Specialist Disability Accommodation SDA in Heidelberg Heights, 5 Resident Group House – Vacancy

Property Type
5 Resident Group House

Accessibility
High Physical Support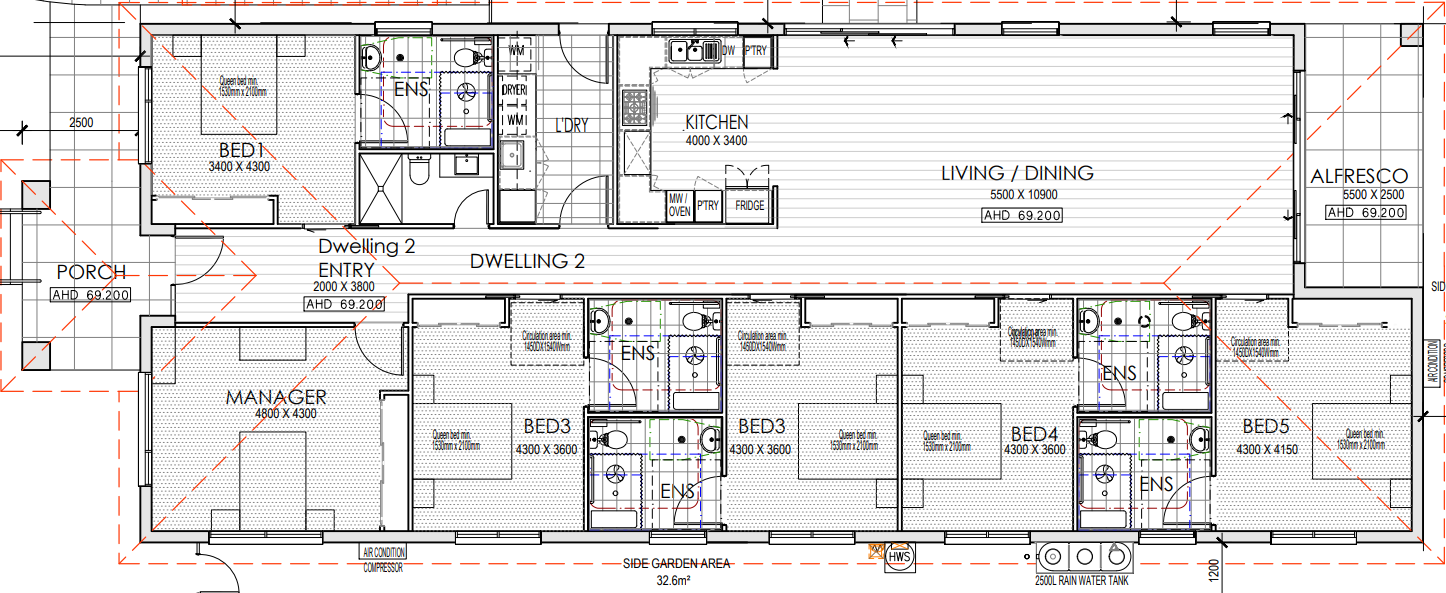 About the property
This Specialist Disability Accommodation SDA in Heidelberg Heights is a beautiful purpose-built, brand new, luxury 5 resident property.
There are 5 vacant rooms, which have their own ensuite and ceiling hoist provision for installation. There is a staff room to ensure care support 24/7.
The home has large open plan shared areas and an accessible backyard. The property will be available in mid-2023.
*To be eligible for Specialist Disability Accommodation, you will need to be a NDIS participant and your plan needs to include approved Specialist Disability Accommodation Funding. If you are unsure if you qualify, have a chat with your NDIS coordinator or contact intake@claro.com.au / Shane Morris 0426 355 521 / Suzie Newall 0420 308 196 / Christine Schoo 0426 569 544.
Features
Five bedrooms with private ensuites
What's nearby?
1km to the nearest train station at Heidelberg Station, Studley Road, Heidelberg VIC, Australia.

4km to the nearest tram stop at Bell St/Plenty Rd – Stop 45, Preston VIC, Australia.

3km to the nearest bus stop at Macleod Station, Macleod VIC, Australia.

2km to the nearest shopping centre at Northland Shopping Centre, Murray Road, Preston VIC, Australia.

1km to the nearest hospital at Austin Hospital, Studley Road, Heidelberg VIC, Australia.

382m to the nearest park at James Reserve, Heidelberg Heights VIC, Australia.

379m to the nearest medical practice (GP) at Heidelberg Family Medical Centre, Tobruk Avenue, Heidelberg West VIC, Australia.