Complex Bowel Care, NDIS and disability support services
Understanding the complex needs of bowel care can help with the right disability support services.
This page provides information on complex bowel care, and how Claro can provide the supports you need.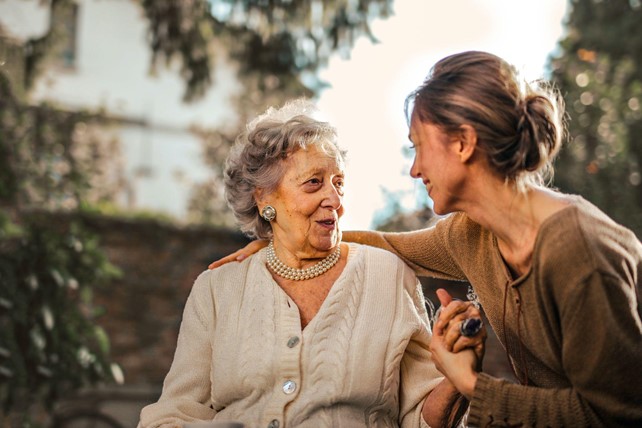 What is complex bowel care?
Complex bowel care is a type of personal support for people experiencing chronic issues with their bowel health.
It is a specialised support provided by trained support workers and carers. There are clear standards and guidelines for providing complex bowel care in both the health and disability sectors.
Some people feel embarrassed talking about their bowel movements, but a healthy bowel and digestive system is important to your quality of life. There is no such thing as 'normal' bowel function, but everyone has bowel habits that are usual for them.
Symptoms and diagnosis
You might need bowel care supports if you are having ongoing symptoms of diarrhoea, constipation, or faecal incontinence (passing stool without meaning to).
There are a number of disabilities and health conditions that can cause these symptoms. These can also occur with aging, or after child birth.
If you are experiencing any issues with your gastrointestinal health or passing stool, seek advice from your doctor. Treatments and supports are available.
Depending on your symptoms, your doctor might refer you to a specialist, or for further tests. They might also ask you to keep a record of your bowel movements to identify any patterns in your symptoms.  Tools such as the Bristol Stool Chart can help with this. Complex bowel care may involve noting your bowel movements and recording any patterns and changes including how long bowel movements take, as well as listing the kinds of foods you eat and amount of fluid consumed throughout the day. You may also be required to take medications as prescribed by your doctor.
Remember, a healthy gastrointestinal system is vital to your quality of life. There is no shame in seeking help.
Management and supports available for bowel care
Your doctor will work with you to write up a bowel management plan. This plan may include medications and other treatments.
Medications can include drugs that either loosen or firm your stool, or have an effect on the muscles in your gastrointestinal system. Other treatments can include regular abdominal massage, enemas, dietary changes and exercise.
With your consent, your doctor may wish to give a copy of your management plan to those who may help you manage bowel issues, such as family or support workers.
Your doctor and carers may need to discuss your management plan so that everyone understands what is needed. Not only is this important for physical health, but complex bowel issues can have an impact on your social and mental health.  Finding a peer support network and getting a mental health treatment plan through your doctor can assist in these areas too. You can also contact a mental health support organisation to speak to someone about available resources.
Complex bowel care and the NDIS
How Claro can support you
At Claro, we provide complex bowel care with dignity and empathy, working with you and your treating health professionals to provide quality, professional care. We provide in-home care and services  to help you maintain your wellbeing and independence.
Our trained and qualified staff will work alongside you to:
understand your specific bowel health, and any related conditions;
monitor your bowel health and any changes that need to be reported to your doctor as agreed in your management plan;
administer medication and treatments prescribed by your doctor including suppositories, enemas, and physical interventions;
ensure your personal hygiene and follow all hygiene control protocols;
put in place your nutrition and hydration requirements;
respect your privacy and dignity at all times.
We partner with Plena Healthcare to connect you with the allied health services that are crucial to your long-term wellbeing, such as speech pathology, dietetics, physiotherapy, occupational therapy and podiatry supports.
Fill out our enquiry form and we will contact you to talk about the right support options.