Enteral feeding and Claro home care services
Managing enteral feeding with in home care and NDIS support services
This page provides information on enteral feeding and tube management, and how Claro can support you.
Content warning: mention of eating disorder.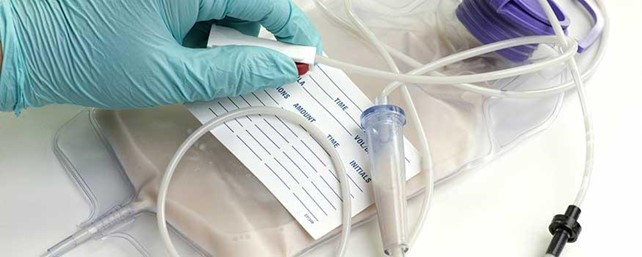 What is enteral feeding?
Enteral feeding, or enteral nutrition, means being fed a nutritionally complete liquid directly into the gastrointestinal tract (mouth, oesophagus, stomach and intestines), often through a tube.
Enteral feeding is needed when a person isn't able to eat enough food to stay healthy — either because they don't have enough of an appetite, or something is preventing them from being able to eat (such as injury, illness or disability).
There are different types of enteral feeding for different needs. A doctor will decide what type of enteral feeding is needed, and the nutrition formula to be delivered.
Some people only need enteral feeding for a short time to overcome an injury or illness. Others, such as those with complex physical disabilities, rely on enteral feeding for long-term nutrition.
Management and supports available
Enteral feeding happens as part of a nutrition and feeding management plan that a doctor will work with you to design. Your doctor might ask you to also speak to a dietitian to identify what your nutritional needs are, how your progress will be measured, and how your feeding should be delivered. You should be involved in all stages of your care.
Your nutrition and feeding management plan will be very clear about your feeding and tube management needs, so that others involved in your care can provide the nutrition you need.
Enteral feeding requires specialist training to deliver. Enteral feeding often begins in a hospital setting, but in-home care and support is available for you to continue enteral feeding safely at home.
Feeding must be done in line with your nutrition plan, and tubes require careful and regular maintenance. There are specific guidelines for enteral feeding and tube management. Workers must be suitably qualified and trained in delivering enteral feeding and nutrition management, and managing your tube safely, therefore it is crucial to enlist the assistance of official disability services.
Enteral feeding is sometimes needed when a person has a mental illness or eating disorder. In this situation, your doctor may connect you to ongoing mental health supports and treatment to assist your long-term recovery. You can also contact the Butterfly Foundation for specialist understanding and support.
Enteral feeding and the NDIS
The National Disability Insurance Scheme (NDIS) funds a range of
disability-related health supports
relevant to enteral feeding and tube management. This includes funding to develop and implement a nutrition plan, train support workers in line with
practice standards
, get supports at mealtimes, and funding for the equipment you need to continue your enteral feeding and management plan at home.
Find out who to contact about the NDIS where you live for more information on accessing the Scheme.
If you're already an NDIS participant and want to know how your feeding needs can be supported through your plan, talk to us. Our knowledgeable staff are experienced in NDIS support services, helping you navigate the NDIS to ensure you make the most of your plan.
How Claro can support you
At Claro, our specialised staff are trained in enteral feeding and tube management. We will work closely with you and your healthcare team to deliver your nutrition plan in the comfort and privacy of your home.
We know delivering enteral feeding and tube management can be complex and invasive. It is often further complicated by other conditions and disabilities. Our staff are highly experienced in delivering this type of care in line with the NDIS Practice Standards.
You may need allied health supports like nursing, occupational therapy and dietetics. We partner with Plena Healthcare to connect you with these services that can be crucial to your long-term wellbeing.
Contact us to make the most out of your NDIS plan and lead a bright future.