Home Care Services: How They Can Help Seniors Enjoy Life At Home
Ageing is an inevitable part of life, but with the right home care services, seniors can enjoy their later years in the comfort and security of their own homes. In this article, we'll explore how home care services can help you lead a more active and independent lifestyle, as well as some tips for finding the best quality services for your senior loved one.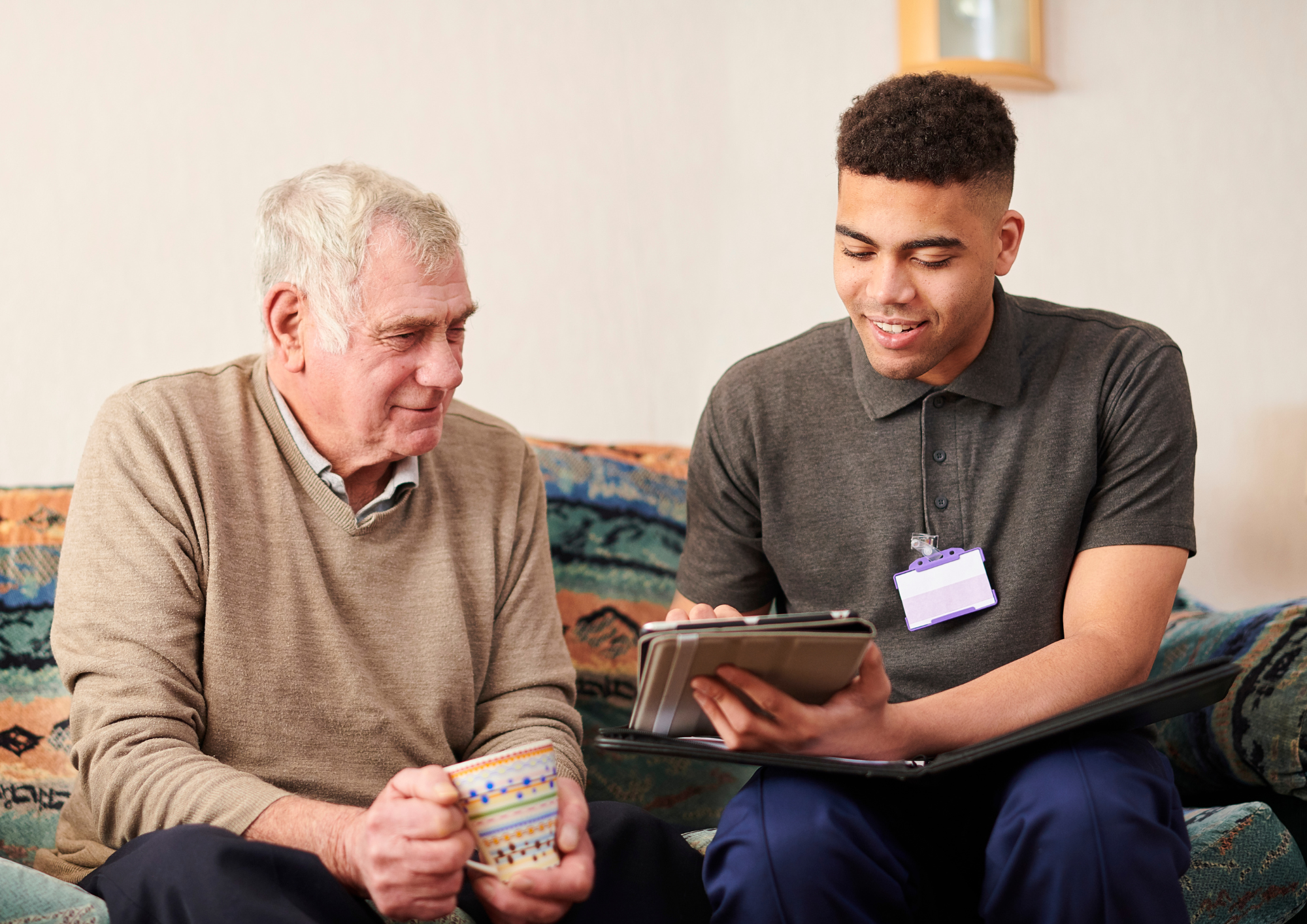 How home care services can help seniors live independently 
As we age, it becomes increasingly important to maintain our independence and quality of life. For many seniors, this means remaining in your own homes rather than moving to a long-term aged care facility. Home care allows seniors to live comfortably in a familiar environment while receiving the assistance they need with daily activities.
There are many benefits of home care for seniors. First and foremost, home care is more comfortable and familiar than a long-term care setting. Seniors can maintain their current routines and remain in the comfort of your own homes. Additionally, home care typically requires less upfront expense than moving into other forms of long-term care.
Home care also offers seniors the opportunity to receive personalised attention and support. Caregivers can provide customised care based on your unique needs and preferences. This allows seniors to receive the level of support they need while still maintaining as much independence as possible.
Finally, home care can offer peace of mind for both seniors and their loved ones. Seniors can rest assured knowing that they will have someone there to help them with their needs, and family members can have peace of mind knowing that their loved ones are being well cared for.
Types of home care services for seniors
There are a number of different types of home care services available for seniors in Australia. These include domestic assistance, personal care, social support, respite care, and palliative care.
Domestic assistance can help you with tasks such as cleaning, laundry, and grocery shopping. Personal care services can assist with activities of daily living such as showering, dressing, and eating. Social support services can provide companionship and help with recreational activities. Respite care can give caregivers a break from their caring duties, while palliative care is provided to people who are terminally ill.
Home care services can be provided by government-funded agencies, private companies, or informal caregivers such as family members or friends. Some home care services can be funded via a Home Care Package – you can check your eligibility via My Aged Care. The level of support provided will vary depending on the type of service and the needs of the individual person.
Supporting mental and physical health with home care services
Home care services can play a vital role in supporting our health as we age. By providing services such as meal preparation, light housekeeping, transportation, and companionship, home care services can help us maintain our independence and quality of life.
In addition to the practical benefits that home care services provide, ongoing support can also help to reduce feelings of isolation and loneliness. For many of us, our social interactions tend to decrease as we age. Home care services can help to fill this void by providing regular contact with another human being. This social interaction can be extremely important for maintaining our mental health and wellbeing.
Identifying the right home care service provider
Choosing the right home care service provider is an important decision that can make a big difference in the quality of care your loved one receives. There are many factors to consider when making this decision, and it is important to do your research to find the best possible provider for your loved one's needs.
One of the most important factors to consider is the quality of care that the provider offers. Talk to other families who have used their services before making a decision. It is also important to ask about the training and experience of the caregivers, as well as what type of supervision they will be under.
Another important factor to consider is the cost of the services. The cost of home care can add up, so you want to ensure you understand the costs and fees that can be charged by providers of services under a Home Care Package. 
Finally, you want to make sure that you choose a provider that you feel comfortable with and who you can trust. Claro's home care services offer just that. Home care involves someone coming into your home and caring for your loved one, so it is important that you feel good about your choice. 
Home care services for seniors can be a great way to support independent living at home again. With the right care and assistance, seniors can enjoy their lives without being burdened by the physical or emotional demands of daily tasks that may have become too difficult. 
Home care services provide an opportunity for seniors to receive personalised attention while maintaining their independence—allowing you to continue living in comfort and with dignity. We hope this article has helped you understand how home care services can help you life at home again with joy.
If you're looking for home care services you can trust, contact us here.