How to get ready for the NDIS
The National Disability Insurance Scheme (NDIS) is now available everywhere in Australia. Here, we provide some tips on how to get ready for the NDIS.
Need information in Easy English? The NDIS provides information in Easy Read.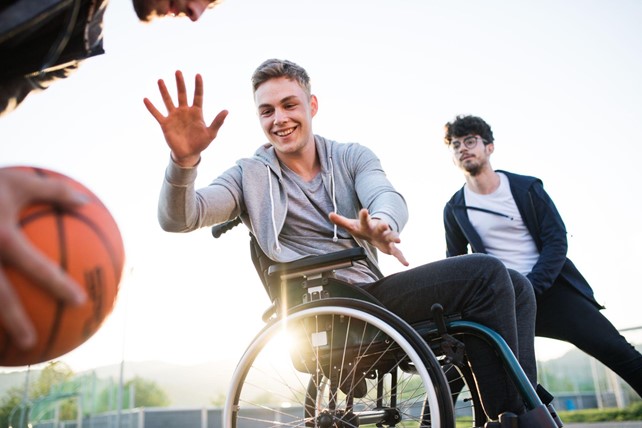 Getting Ready to Apply
1. Make sure you're eligible
It sounds simple, but there are some guidelines on who can apply for the NDIS. You have to be aged between 7 and 65, live in Australia and have Australian residency, and have a permanent and significant disability. 'Permanent and significant' means your disability won't go away, and affects your daily life.
2. Gather evidence for your application
You will need to gather evidence of your disability to apply for the NDIS. This evidence can include a diagnosis report from your doctor, and information about how your disability affects you. The best way to make sure you are giving good evidence of your disability is to speak to your doctor. They can help you with your application.
3. Contact someone about the NDIS near you
Find out who to contact about the NDIS in your area. The National Disability Insurance Agency (NDIA) and its partners want to help you get the support you need. If you are enquiring for your child under seven years old, you might be referred to your local early childhood early intervention (ECEI) partner for information and supports.
Getting ready for your planning conversation
1. Be prepared to answer lots of questions
You'll need to tell someone at the NDIS about your life, what you like to do, and your goals for the future, like living on your own or taking up a new hobby. They will need to ask a lot of questions about these things so they can make sure you get the right supports in your NDIS plan.
It can seem like a lot, but being patient and answering these questions is the best way to get the most out of the NDIS.
2. Think about your life and support needs
Do you go to school or work? Do you have hobbies like fishing, bushwalking or photography? What kind of help do you need around the house with cooking, cleaning and personal care? What would you like to achieve in the next few years? Do you have accessible public transport nearby?
See — the questions can be a bit overwhelming. You'll feel more prepared for your planning conversation if you have a think about these things and the types of supports you need before you meet with someone.
3. Talk to the people who support you now
You might have family, friends or other people in your life already supporting you. Talk to them about their role in your life, what they can keep doing in the future, and what would be useful in your NDIS plan. They might think of things you wouldn't, or opportunities the NDIS can give you that they can't because they have other responsibilities that take up their time.
How Claro can support you
Here at Claro, we're experienced in supporting people through the NDIS application and planning process. Contact us today to get support navigating the NDIS.