What Disability Support Traineeship Programs Are Available With Claro?
So you've decided a role in Disability Support is for you and want to get the formal qualifications to begin building your career. What's your next step? We know that finding the right training can become stressful and overwhelming. Which is why we're here for you and offer our own traineeship programs at Claro.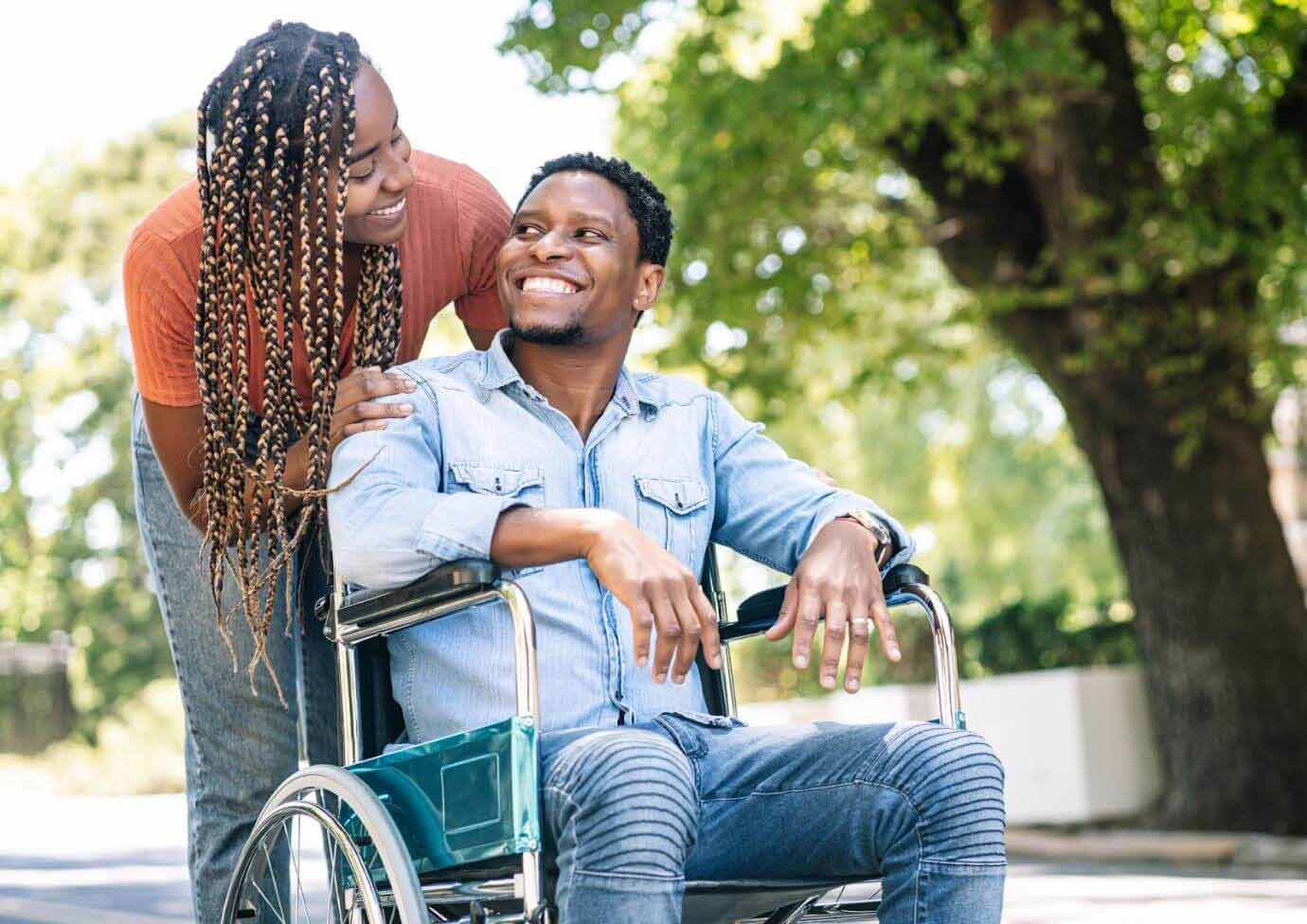 We've been a leading disability and aged care provider in Australia for more than 30 years. Through our traineeships you can build a career to help enable our clients to lead a life they choose. Our people are based right across Australia in metro, regional, and rural settings. Which means your training can take you almost anywhere you'd like in the country.
We are passionate about providing support and our clients are at the heart of everything we do. If this sounds like you, keep reading to find out more about how we can support you in your journey to a fulfilling career in disability or aged care work.
We recognise that our workforce are our best advocates, so some of the reasons that make Claro a great place to work is that we offer internal and external professional development programs, supervised hands-on training, flexible shifts for a great work-life balance, communication and a feeling of connectedness within the company, and opportunities for career progression.
Launch your career with us, with one of our three traineeship courses:
Certificate III in Individual Support
Designed with aged care residents, people with disability, and carers in mind, this certificate is a fantastic entry point into building a career within aged care and disability support.
Some hands on experience you may receive includes:
Home Risk Assessments
Shadow Shifts for Personal Care and Complex Care Work
Support to customers with Community participation and Social Inclusion
Experience in Residential Services
Certificate IV in Disability
In this course you'll build the skills you need to provide support in a range of disability settings. You'll be prepared to work in diverse locations, whether within complex care settings, or in home service settings. You'll build on the hands on experience from Cert III by getting hands on experience within a disability service provider with:
Home Risk Assessments
Mentoring of the Cert III Level Trainees
Mentoring and Shadow Shifts for New Standard and Complex Support Staff
Support to the Coordinators
Updating of Care Plans and In Home Folders
GP and Pharmacy follow ups for Medication Administration Plans and Lists
Backfill for Residential Services
Diploma of Community Services
In this diploma you work with a diverse range of people and care for the needs of individuals and families. This course can lead you into the fields of disability care, aged care, social work, or providing direct support to clients. Again, you'll receive some hands on experience in:
Updating of Care Plans and In Home folders
Mentoring of Cert IV Level Trainees
Mentoring and Shadow Shifts for New Standard and Complex Support Staff
Experience in Care Planning
GP and Pharmacy follow ups for Medication Administration Plans and Lists
Shadow shifts with Coordinators and CSM's Proposed
Our traineeships provide participants with:
Appropriate training via a registered training organisation
Face to face or virtual classes once per month
120 hours of placement providing hands on experience in a wide range of relevant tasks, covering all competencies set out in your training plan
Access to appropriate facilities, equipment, and experienced people to work with
Support and mentoring relating to all aspects of your training
Regular communication with all stakeholders regarding your progress
We're committed to supporting you and contributing to your learning experience. The interview, recruitment, and induction processes are all incorporated into the program, so you get practical experience with us from the get go. Take your skills from these courses into various sectors, whether that be domestic assistance, support worker, or complex care work.
Has your interest been piqued? Want to know more? We'd love to hear from you and begin setting you on the right path to a successful career. If you're interested in building your career as a Support Worker at Claro, you can review our current job openings here, or email recruitment@claro.com.au to speak with one of our consultants for more information.